Reliable hypnotherapist
in Worksop
Looking for a trustworthy hypnotherapist in Worksop? Contact Worksop Hypnotherapy Services today.
A fully qualified hypnotherapist
Are you looking for a fully qualified hypnotherapist in Worksop? At Worksop Hypnotherapy services, I provide a complete hypnotherapy service to heal your problems. Hypnotherapy could help you to confront and recover from negative fixations, bad habits, fears and other issues you may be dealing with. Hypnotherapy could help you towards developing a new way of thinking, feeling and behaving through your subconscious mind. Get in touch with me for more information on my services.
Trained hypnotherapist
I am a fully qualified clinical hypnotherapist trained by the International Association of Neuro-Linguistic Programming and Coaching (IANLPC).
Why choose Worksop Hypnotherapy services?
Competitive prices
Friendly and professional service
Centre of Excellence member
As a hypnotherapist, I work with the following:
Depression
Anxiety
Anger management
Dealing with panic attacks
Feelings of self-worth
Stress
Smoking
Irrational fears
Phobias
Weight management
Find Worksop Hypnotherapy Services on the map below:
If you are looking for a qualified hypnotherapist in Worksop,
contact Worksop Hypnotherapy services on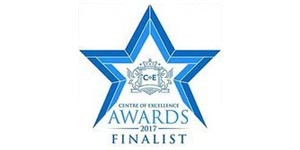 business hours
Monday to Sunday - 09:00 hrs to 21:00 hrs
address
Worksop Hypnotherapy Services,
12 Oakholme Avenue,
Worksop,
S81 7LH