Recent reviews from my customers in and around Worksop
Call Worksop Hypnotherapy Services today and let me assist you in resolving your problems.
I can assist you in taming your temper
We all have many problems to deal with in our day-to-day lives. Sometimes, if things do not go our way, we tend to lose our temper; but it is always important to control it and not let it control us. If you are facing problems in controlling your anger, then you might want to contact me at Worksop Hypnotherapy services. I will there with you, guiding you hand-in-hand as we start our journey towards resolving your anger issues. You can also call me for hypnotherapy services.
Read our latest reviews
A brilliant service
These hypnotherapy sessions have really helped me develop ways to cope with anxiety and have made me a more positive person overall. I would definitely recommend Adam and his services to anyone looking for a way to combat anxiety. He was very informative and put me at ease right away, and has given me a boost to push my anxiety aside, and live life with a happier mindset.
During the sessions held at
During the sessions held at Adam's house, Adam soon put me at ease by actively listening and talking to me about my problem then he gave me the tools to help me help myself through a method of deep relaxation & imagination whilst i was still in control. I was surprised with the results after a few sessions.
Sceptical but pleasantly surprised.
Have tried hypnotherapy a while ago and it didn't work. This time I'm finding it easier to limit what I eat. So far so good. Adam is very professional, he makes you feel relaxed and at ease, would recommend trying it.
– MelanieM-87
To know more about my hypnotherapy services, call me on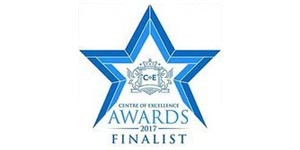 email
info@worksophypnotherapycentre.co.uk
business hours
Monday to Sunday - 09:00 hrs to 21:00 hrs
address
Worksop Hypnotherapy Services,
12 Oakholme Avenue,
Worksop,
S81 7LH