Recent reviews from my customers in and around Worksop
Call Worksop Hypnotherapy Services today and let me assist you in
resolving your problems.
I can assist you in taming your temper
We all have many problems to deal with in our day-to-day lives. Sometimes, if things do not go our way, we tend to lose our temper; but it is always important to control it and not let it control us. If you are facing problems in controlling your anger, then you might want to contact me at Worksop Hypnotherapy services. I will there with you, guiding you hand-in-hand as we start our journey towards resolving your anger issues. You can also call me for hypnotherapy services.
Read our latest reviews
A brilliant service
These hypnotherapy sessions have really helped me develop ways to cope with anxiety and have made me a more positive person overall. I would definitely recommend Adam and his services to anyone looking for a way to combat anxiety. He was very informative and put me at ease right away, and has given me a boost to push my anxiety aside, and live life with a happier mindset.
SophieE-45
During the sessions held at
During the sessions held at Adam's house, Adam soon put me at ease by actively listening and talking to me about my problem then he gave me the tools to help me help myself through a method of deep relaxation & imagination whilst i was still in control. I was surprised with the results after a few sessions.
V Hoyle
Smoking
Adam is very professional. I had smoked for over 2o years and tried quoting many times unsuccessfully but with ADams help I can now say I have been a non smoker for over 4 years. Anyone who wants to quit try Adams service and believe me you won't to disappionted
Joanne underwood
I received excellent service from Adam Steel
I received excellent service from Adam Steel. I had struggled for years trying to stop smoking and Adam changed my lifestyle. He made me feel at ease and relaxed on arrival for therapy and cannot thank him for his help. I would highly recommend Adam and can only thank him for his help yours gratefully Christine Dixon
Christine Dixon
I visited Adam for Hypnotherapy to help with weight loss. I had 3 sessions in all. It really helped me to overcome my cravings for sweets and bread. I am now able to walk round the supermarket without wanting to eat everything in sight. I have not craved anything sweet and it doesn't bother me watching other people eating chocolate and other fattening foods. I am very grateful to Adam and would highly recommend him for anyone having trouble with their cravings. Thank you Adam. Would definitely recommend your services.
Carol Hall
I received excellent service from Adam Steel. I had struggled for years trying to stop smoking and Adam changed my lifestyle, he made me feel at ease and relaxed on arrival for therapy and cannot thank him for his help. I would highly recommend Adam and can only thank him for his help.
Yours gratefully
Christine Dixon
Andy Scott
Having attended numerous sessions at Worksop Hypnotherapy Services I found Adam very welcoming and supportive during my treatment. With the aids I have been taught I have now discovered the new me. With a positive mindset and capable of achieving anything. I would definitely recommend hypnotherapy as an alternative method of treatment and would like to thank Adam for all his efforts.
Michael Mckernan
After attending Worksop hypnotherapy services I found that Adam was very professional and caring towards my situation. He took the time to explain every aspect of the process. This was a great step for me personally. After my first session I felt very relaxed and recharged with confidence.
Claire Murphy
Having struggled with anxiety and stress for some time I booked a session with Adam. Adam completely put me at ease straight away and for the first time in months, I was not stressed or anxious. I had multiple sessions with Adam and he provided me with the skills at ease my anxiety and I honestly can say I rarely feel anxious or stressed now. The aftercare from Adam was also extremely good, he checked in with me on many occasions to see how I was doing and is always at the end of a phone if I need him. I would 100% recommended hypnotherapy worksop.
Denise Butcher
I have just finished my hypnotherapy treatment for help with weight loss. Adam was extremely friendly and professional. He provided an in depth description of how the therapy would help me and also what to expect during my therapy session, which put me completely at ease. By the last session I was feeling very positive and confident in dealing with my eating issues especially as I had lost 8 pounds in my first week and I didn't feel like I had made a major effort. Thankyou Adam for helping me deal with my food demons.
Ron Eales
Had great success with the session, my need to smoke was greatly reduced and am now down to a couple of cigarettes a day . Now the pressure of the operation is behind me i will cut them out all together. I would recommend Adam to anyone who is looking to quit smoking. Many thanks .
Smoking hyponotherepy
Very professional, got background information about reasons for stopping, advised to reach out straight away if needed.
Almost 10 weeks without a cigarette and have no desire to have a cigarette
I would highly recommend Worksop hypnotherapy
Claire
Healing Hypnosis
Adam is a gifted hypnotherapist. I have had 2 sessions and already see results. I feel more grounded and at peace. He also gives you tools to do your own meditative work at home. He meets you exactly where you are and tailors his sessions to your needs. He is very insightful and an active listener.
Lisa B
Doctor Bird Wellness
Adam is very friendly and thoughtful. He explains hypnosis in great detail before beginning. I feel very calm and centred after my very first session.
Al
I recently had hypnotherapy for stress and anxiety due to the menopause. I am on antidepressants and felt that they are masking my emotions as i was always on a level. Since having my sessions with Adam I have now realised some of my issues stem from other things in my life that needed dealing with. I can't fault Adam he is very professional and puts you at ease. The hypnotherapy itself is so relaxing. I now feel that I could possibly try to start to wean myself of the antidepressants and start to feel normal. If anyone is thinking of trying hypnotherapy do it you've nothing to loose I would defo reccomend Adam and would definitely use his services again in the future.
L Beard
INCREDIBLE RESULTS
I've been working with Adam over the last couple of months to manage my anxiety and stress. I was also dealing with these negative feedback loops of chatter in my mind which caused me to worry and be defensive.
My symptoms have improved rapidly to the extent that I see and approach the world differently, with more ease and confidence. I feel much more calm and at peace. The things that used to trigger me no longer do! Great new opportunities in all areas of my life have come about recently which can only be a result of my improved outlook on life and new openness to good things. Adam taught me self-hypnosis which I use daily and particularly in stressful situations; it helps me immensely. I highly recommend Adam to anyone wanting to make dramatic life changes for health and self-improvement. He is very thoughtful and will explain everything about the hypnosis process clearly with compassion.
Lauran Stocks
When I decided I wanted to try Hypnotherapy I found Adam at Worksop Hypnotherapy Services and thought I would give Hypnotherapy a go. Adam is really professional and never made me feel like I was rushed in each session, he has so much time for his clients and listens. He explained how Hypnotherapy worked so I felt more comfortable. I really feel Hypnotherapy has helped me. Thank you so much.
Dowen Edwards
Adam is excellent and helped me move forward.
To know more about my hypnotherapy services, call me on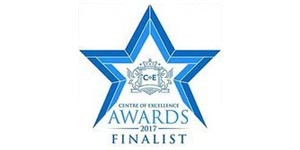 business hours
Monday to Sunday - 09:00 hrs to 21:00 hrs
address
Worksop Hypnotherapy Services,
12 Oakholme Avenue,
Worksop,
S81 7LH