Relaxation hypnotherapy in Worksop
For relaxation hypnotherapy in Worksop, contact Worksop Hypnotherapy
Services today.
Clinical hypnotherapy
Hypnotherapy utilises the mind to overcome the various problems in life such as coping with stress, anxiety and others. Through hypnosis you will attain a deep state of relaxation in which you are susceptible to suggestion. However, you will not – as is often wrongly assumed – be asleep, be in a trance, or not be in control of your own thoughts. Get in touch with me for more information on my services.
All Services priced at £80 per Session
Anger Management
Adjust the way you deal with stressful situations
Learn how your subconscious affects your anger
Learn to regain control when the red mist descends
Low mood
Are you blue, anxious, irritable, tired, inundated?
These Mood disorders have become a common issue faced by millions.
I will help you by working on the subconscious mind
Phobias
Phobias are a common issue and cover a wide variety of issues
Manage phobias by reprogramming your subconscious mind through Hypnotherapy.
Weight Management
Hypnotherapy is used to reduce your cravings to foods that are high in sugar and saturated fats.
Overcome the cravings with subconscious reprogramming
Smoking Cessation
We all know that smoking is bad for us and that the effects can be scary for our health.
Hypnotherapy helps by reprogramming your mind to remove the desire to smoke those expensive cancer sticks
This can all be achieved in one £80 session.
My guidance could help you in dealing with:
Unhealthy habits and states of mind
Anxiety and stress
Low confidence
Fears and phobias
Creating peace of mind
Hypnotherapy helps in creating harmony between the conscious and subconscious mind. This process can bridge the gap between the logical and emotional mind. Call me for more information on my services.
Satisified clients
Read some of my reviews from individuals that I have helped.
for relaxation hypnotherapy in Worksop, contact Worksop Hypnotherapy Services on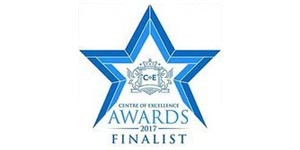 business hours
Monday to Sunday - 09:00 hrs to 21:00 hrs
address
Worksop Hypnotherapy Services,
12 Oakholme Avenue,
Worksop,
S81 7LH